Late effects: Heart health
Certain types of treatment for blood disorders can sometimes result in problems with the heart.
The heart is a muscular organ that is at the centre of the body's circulatory system. The heart is responsible for pumping blood with oxygen and nutrients to body tissues. There are four chambers (two atria and two ventricles) within the heart that work together to pump blood. Valves direct the flow of blood through the heart chambers and into the blood vessels. The rhythm of heart contraction and rate of the heartbeat are coordinated by nerves that send electrical impulses to different parts of the heart. A thin membrane (pericardium) surrounds and protects the heart and anchors it within the chest.
Since heart problems may occur many years after treatment, it is important to be aware of any treatments you may have received that can affect your heart. That way, you can take steps to keep your heart healthy, including regular medical check-ups and tests to monitor heart function. And if a problem develops, it can be detected and treated early.
What previous treatments can cause heart problems?
The heart can be affected by certain types of chemotherapy and by radiation therapy.
Anthracycline chemotherapy
The anthracyclines are a type of chemotherapy used to treat many blood disorders. This type of chemotherapy can sometimes affect the heart.
Commonly used anthracyclines include:
Doxorubicin (Adriamycin)
Daunorubicin
Idarubicin
Mitoxantrone
Radiation therapy
Heart problems may also result from radiation therapy to the heart or surrounding tissues.
This includes radiation to the following areas:
Chest or thorax (including mantle, mediastinal, and axillary treatment fields)
Spine (chest or thoracic portion)
Whole or upper abdomen
Total body irradiation (TBI)
What heart problems can occur?
The following heart problems can occur as a result of treatment:
Blood vessels of the heart may become scarred or blocked (coronary artery disease), preventing delivery of oxygen and nutrients to the heart and other tissues
Muscle cells of the heart may be damaged so that the heart doesn't contract and relax normally (left ventricular dysfunction, cardiomyopathy)
Electrical pathways that conduct impulses to control heart rhythm may be scarred or damaged, resulting in abnormally fast, slow, or irregular heart beats (arrhythmias)
Valves and blood vessels of the heart may be damaged, resulting in stiff or leaky valves (valvular stenosis or insufficiency)
In severe cases, these problems may result in the death of heart tissue (heart attack or myocardial infarction), a dangerous heart rhythm (arrhythmia), or an inability of the heart to pump blood properly (congestive heart failure). Other related problems include stroke and blockage of the blood vessels in the legs.
Are there other risk factors for heart problems?
Some other medical conditions may also increase the risk of heart problems from chemotherapy or radiation therapy.
These include:
obesity
high blood pressure
high cholesterol or triglyceride levels in the blood
diabetes
You may have a higher risk of having heart problems if these conditions run in your family.
Heart disease is also more common in women who have gone through menopause, so female patients who go through an early menopause may be at higher risk. Many health behaviours can add to the risk of heart disease including smoking, having an inactive (sedentary) lifestyle and eating a diet high in fat. You may have a higher risk of heart problems if you have been treated for graft versus host disease (GVHD).
What are the symptoms of heart problems?
The following are symptoms of potential heart problems:
Shortness of breath
Dizziness, light-headedness, fainting or near-fainting
Severe fatigue preventing exercise
Chest pain that feels like a heavy pressure or fullness and travels to the arm, chin or face
Sweating, nausea, or shortness of breath with chest pain
Sharp piercing pain in the centre or the left side of the chest
Very swollen feet or ankles (so swollen that if a finger is pressed firmly on the area for a few seconds it leaves an indentation)
Cough and wheezing that doesn't go away
Periods of heart racing or throbbing
Periods of irregular heartbeat (feeling of the heart skipping beats)
No symptoms may be noted with mild to moderate heart problems. Identification of a problem may only be noted by special tests such as an electrocardiogram (ECG), echocardiogram (Echo) or gated heart pool scan (GHPS)
What monitoring is required for potential heart problems?
Have a yearly check-up with special attention to any symptoms relating to the heart. Have your blood pressure checked and blood tests for diabetes (high blood sugar) and cholesterol at your long-term visits. If a problem is detected, a referral to a cardiologist (heart specialist) may be needed for additional evaluation and/or treatment with medications.
What can be done to prevent heart problems?
With increasing age, the risk of certain types of heart disease (such as heart attacks and hardening of the arteries) also increases. Factors that may increase the risk of heart problems include smoking, being overweight, eating a high fat diet, and not exercising. Medical conditions that increase the risk include diabetes, high blood pressure, and high blood cholesterol.
You can reduce your risk of heart problems by:
Not smoking (or quitting if you currently smoke)
Staying at a healthy body weight
Limiting the fat in your diet to no more than 30% of calories
Exercising moderately for at least 30 minutes on most days of the week
If you have diabetes, high blood pressure, or high blood cholesterol, keep these under good control with diet or medication as recommended by your doctor
Be sure to promptly report any symptoms of heart problems to your doctor
Are there any other special precautions?
Patients with abnormalities of heart valves (leaky or scarred valves) should take an antibiotic prior to any dental or other invasive medical procedures (such as those involving the respiratory, gastrointestinal, or urinary tracts) to prevent a serious infection of the heart (endocarditis) that can result from bacteria entering the blood stream during such procedures. The dentist or doctor performing the procedure generally will prescribe the antibiotic.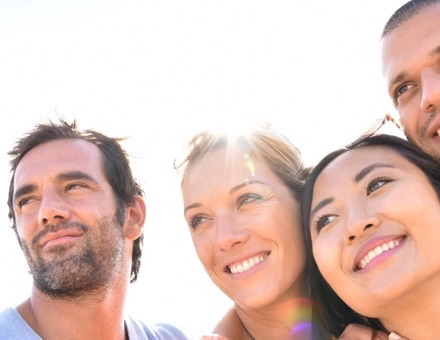 We care for and treat people who have ongoing health problems caused by cancer or cancer treatment.
Find out more